Staff Highlight
Meet Rachel McCoy
Collaborating with the Drug Free Muskegon coalition to reduce substance abuse.
Rachel McCoy is the Community Health Improvement Coordinator facilitating several of the Health Project's collaboratives, including Upfront and the multiple groups of the award winning Coalition for a Drug Free Muskegon, which consists of Muskegon Area Medication Disposal Program (MAMDP), Muskegon Alcohol Liability Initiative (Muskegon ALI), Alliance for Marijuana Prevention (AMP), and Knowsmoke Tobacco Reduction Coalition.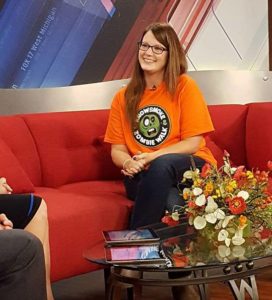 Working with as many as nine different coalitions makes for an interesting week for Rachel, and every day is different.   In addition to facilitating meetings, she works with  team leaders on implementing strategies, such as education and awareness efforts, community events and communications.     She is an expert in social media and communications and has successfully lead several news media initiatives with her teams.
"Stevi and Laura pretty much picked me off from the street," stated Rachel. "I was interning at WOODTV8 at the time, and we were chosen to go to Muskegon to create a story about the neighbor-hood canvassing efforts the Health Project was doing for the rollout of the Affordable Care Act."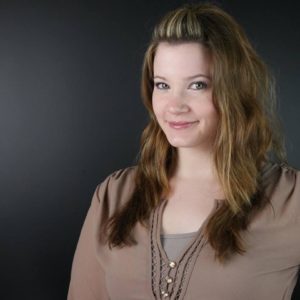 Hired as an AmeriCorps Volunteer, Rachel continued to help part time with media work while she finished her Bachelor of Arts in Communication Studies with a Minor in Public Relations/Advertising from Grand Valley State University.
Rachel's start in communications and media was with Cumulus Media in Grand Rapids where she hosted her own radio show, along with other duties.  She also interned for 1053 HOTFM, Thunder 94.5, WOODTV8, Meijer Inc., and the Lakeshore Chamber of Commerce; also receiving her Associate in Applied Science Degree and Performing Arts from Muskegon Community College in 2012. In her spare time, Rachel likes to travel and work out—both at the gym and in classes.