Staff Highlight
Meet Cyndi Powers.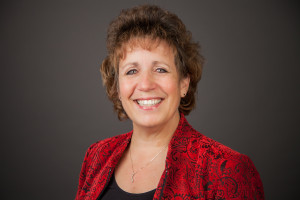 Cyndi Powers has worked to reduce smoking rates in Muskegon County for 12 years. During this time, youth smoking rates have declined by more than 50% according to the Michigan Profile for Healthy Youth (2008 to 2016). As the Lakeshore Lung Program Coordinator for the Health Project, a Community Benefit Ministry for Mercy Health, she has been teaching smoking cessation to both youth and adults. Her program contributed to many of the educational efforts in Muskegon County.
Cyndi is certified in multiple diverse programs to assist those with smoking cessation and addiction. Freedom from Smoking is a nationally recognized adult smoking cessation program that offers courses designed to show people how to quit smoking safely and kick their tobacco addiction. Not on Tobacco is a school-based program that provides assistance to teens who wish to quit smoking. In this program, Cyndi teaches prevention education to grades K-12 in Muskegon, Oceana, and Newaygo counties, where she educates students on tobacco use and abuse. Each year, Cyndi speaks to over 5,000 students and provides visuals and hands-on demonstrations to help students to understand addiction.
Cyndi provides free pulmonary function screenings to adults at health fairs, outreach events, and on the Mercy Health's Wheels of Mercy mobile unit. Using the results of the screening, Cyndi can show clients a solid example of the damage smoking is doing to their bodies and begin a conversation that can lead them to a healthy lifestyle change. Recently, the County Health Rankings, a study from the University of Wisconsin Population Health Institute, revealed a 30% decrease in adult smoking rates in the last two years. Powers is a strong believer that education is the key to moving this needle in the right direction.
Cyndi's tobacco reduction community collaborative efforts include the 1 in 21 Health Care Committee and the KnowSmoke Tobacco Reduction Coalition. As a 12-year member of the KnowSmoke Tobacco Reduction Coalition, Cyndi has worked with key members and partners to help coordinate and support activities, such as the Tobacco Pathway smoking cessation online tool, The Great American Smoke Out, Kick Butts Day, and the KnowSmoke Zombie Walk.
Cyndi is very dedicated to her work and supports local efforts by focusing on tobacco reduction to make Muskegon County the healthiest county in Michigan by the year 2021.
Cyndi loves to spend time with her grandsons, take long bike rides, and go to Disney on vacation.