Charted Shares "Being Mortal" With the Community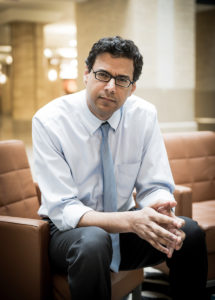 The Charted Healthcare Planning Coalition sponsored several community screening events of Being Mortal, the award winning Frontline documentary featuring Dr. Atul Gawande. The documentary not only puts a human face on end-of-life issues, delving into the real hopes of patients and families facing terminal illness and the relationships they have with their doctors; but it also explores how healthcare professional are faced with the practice of caring for the dying.
The first Being Mortal screening event, hosted by Senior Resources, was held on Thursday, October 20th at Tanglewood Park with over 40 people in attendance.
"I feel like people came away from the event inspired and motivated to talk with their families and create a plan," said Lisa Tyler, Charted Engagement Chair and host of the Senior Resources screening event.
In addition to the events, Charted has trained professionals to have conversations with people about their own wishes, family communication techniques, and how to fill out an Advance Care Directive. The Charted coalition was recently rebranded from the "End of Life" coalition to find a name more mindful and representational of the group's efforts in helping people chart a course of life.
The group capitalized on the nationwide screenings events of Being Mortal. The documentary was partially supported with funds from the Hospice Foundation of America. Other events were held at Brookhaven Medical Care Facility, Four Points Center for Successful Aging in Grand Haven, and Mercy Health in Muskegon.
"Our efforts really are not about the end of life," said Tyler. "They're about helping people embrace life to the end. We are striving to share the tools to do this."