Health Project in Search of Americorps Members!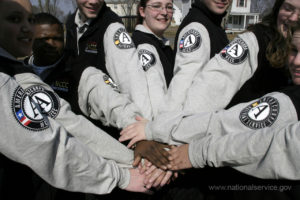 Very recently, we learned that Mercy Health Muskegon + Health Project have been selected to participate in the Trinity Health Community Health Coordinators Program.  The program will utilize AmeriCorps members to assist individuals in our community gain access to key social service and healthcare providers/services to access their health and improve their lives.  The AmeriCorps members will serve the dual eligible population of Medicare and Medicaid.
We are recruiting individuals to fill the five AmeriCorps openings that are assigned to the Health Project.  This a year of service for AmeriCorps members.
Interested? Please visit the Trinity Health Job Portal  and use Req # 90054734 to learn more.