'Party Patrol' partnership aims to tackle underage drinking in Muskegon County
From MLive.com
MUSKEGON COUNTY, MI – A new effort focused on tackling teen alcohol consumption debuted at Muskegon High School's winning football game against the Zeeland East players Friday, Oct. 2.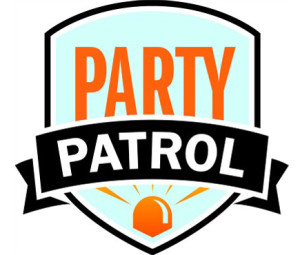 Party Patrol, a new hotline and public education partnership based in Muskegon, revealed a new banner encouraging the public to help in the fight against underage drinking.
The signs, which are being displayed at high school football games throughout the county, encourage residents to call 231-72-CRIME or to text MKGTIP to 274637 to submit anonymous tips.
The partnership is being implemented by the Muskegon Chamber of Commerce's Silent Observer Program, the Alcohol Liability Initiative and banner-printer, Tyler Sales Company, Inc.
The group will also air public service announcements to reinforce the message on the banners, organizers said.
"Party Patrol is a way to both empower everyone in our community to help be part of the solution and prevent the kinds of tragedies we hear about all too often when minors consume alcohol," said Laura Fitzpatrick of Mercy Health's Muskegon Community Health Project's Muskegon Alcohol Liability Initiative.
Many of those tragedies' include death, serious injury, alcohol poisoning, car accidents, sexual assault and even brain development impairment, according to The National Institute on Alcohol Abuse and Alcoholism.
In Muskegon County, adolescent drinking is a major dilemma. Nearly half of the county's high school students said they had consumed alcohol according to 2012 data reported by the Youth Behavior Study for Muskegon County.
On a more positive note, data from Alcohol Liability Initiative revealed that recent alcohol use has declined by 38 percent, while binge drinking among local teens declined by 47 percent between 2008 and 2014.
For more information visit www.silentobservermuskegon.com.