The Health Project's Coalition Featured in White House Report
Coalition for a Drug-Free Muskegon and Muskegon Area Medication Disposal Program recognized for efforts to collect medications in the community.

The Muskegon Community Health Project and the Muskegon Area Medication Disposal Program were featured in the White House's Office of National Drug Control Policy 2015 report, recently released by President Obama.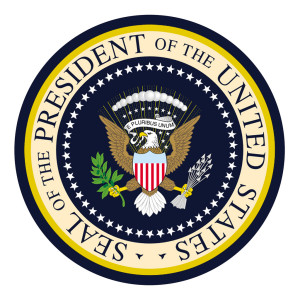 The National Drug Control Strategy, which originated in 2010, is the Obama Administration's drug policy aimed at reducing illegal drug use and its consequences in the U.S. The plan uses both public health and public safety efforts "…to prevent, treat, and provide recovery from the disease of addiction, … [and] to build a healthier, safer, and more prosperous country."1
The Muskegon Community Health Project (Health Project) was established in 1994 as part of the community benefit office of Mercy Health hospital in Muskegon, Michigan. The Health Project is an inclusive, community-based, decision-making, non-profit agency committed to improving the health of the community and the delivery of healthcare in Muskegon County and the surrounding west Michigan region. The Health Project has convened multiple community collaborative groups to increase access to healthcare for dental care, diabetes, and substance use disorders, and reduce health disparities.
One of their groups, the Coalition for a Drug Free Muskegon County (DFC), a substance abuse prevention coalition with over 70 members from organizations such as public health, law enforcement, substance abuse agencies, healthcare, and student organizations had a long history of working on alcohol and tobacco issues. In 2009, the Coalition's student survey found that 17.4% of youth had used prescription medications for non-medical purposes. Simultaneously, several Mercy Health departments were challenged with excessive medication samples, patients using unsafe and expired medications, and patient concerns about safety in their homes.   Law enforcement also indicated a spike in prescription drug thefts.
The Health Project and DFC staff held a collaborative meeting in 2009 that established the Muskegon Area Medication Disposal Program (MAMDP) which was then one of the emerging suggested strategies for diversion. Since the first take-back event in 2010, the MAMDP has collected more than 10 tons of medications through collection events and permanent drop off sites throughout the county. The team also counted and classified the medications to determine their source, thereby helping physicians, hospital leaders, pharmacists and health plan managers change their policies and practices to reduce the excess availability, use, and abuse of prescription drugs.
In their first year, they had several collection events, with local law enforcement partners establishing collection drop boxes at all law enforcement agencies and several retail partners establishing take-back at retail sites. Now they do two one-day events to bring awareness to the issue. The group has held three continuing medical education events regarding prescription drugs and has recently received additional funding to help sustain the program.
While the medication take-back project is one of first successful hospital and community partnerships to promote ONDCP's National Drug Control Strategy, the interaction with law enforcement, public health, and substance abuse prevention teams have created new opportunities for community level partnerships.
"We are thrilled to be highlighted in the 2015 National Drug Control Strategy," said Carrie Uthe, Chair of MAMDP and staff at Affinia Health Network, Mercy Health's Clinically Integrated Network.  "Our community collaboration has helped us move beyond diversion with physician education, system and policy changes."
In February of 2015, the Coalition was awarded Community Anti-Drug Coalitions of America (CADCA)'s Got Outcomes Coalition of the Year Award, due in part to its multiple projects and its ability to measure its community level impact.  The Coalition is funded by the Lakeshore Regional Partnership and a Partnership for Success III grant.
More information on the Health Project and the Coalition for a Drug Free Muskegon County may be found at www.mchp.org.
The story is on page 13 of the National Drug Control Strategy 2015.
1Source: National Drug Control Strategy 2015.