Outreach
Community Outreach Events
Knowing is half the battle. That is why we offer outreach and educational events to raise overall awareness of issues and health risks.Throughout the year, we host multiple events and classes designed to address the health needs of the community. These activities include:
Diabetic Conference
Health Fairs
Men's Health Fairs

Journey to Better Health Radio Show

Other events as needed
Wheels of Mercy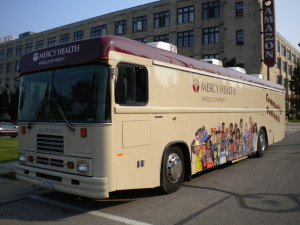 We are taking health care on the road! We provide free health screenings at events, local health fairs, and summer activities. We can help you with a lot from the road, including: health care enrollment, blood pressure checks, diabetes screenings, chronic kidney disease screenings, lung health, HIV/AIDS testing, STD testing, and more. We're always available to answer your health questions.
See where the Wheels of Mercy will take us in 2018. If you're interested in having us at your event, contact Mimi Rankin at rankiner@mercyhealth.com or 231-672-3214.
Lungs at Work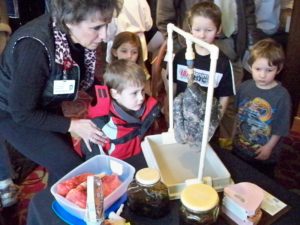 The Lungs At Work program offers free classroom presentations for Pre-K through high school in Muskegon, Oceana, and Newaygo counties. A combination of videos, printed materials, and hands-on learning tools reinforces the message that smoking and tobacco use are health hazards, while encouraging children to make healthy lifestyle choices.
For more information, please contact our program coordinator Cyndi Powers at 231-672-3211 or email powerscl@mercyhealth.com.