Diabetes Conference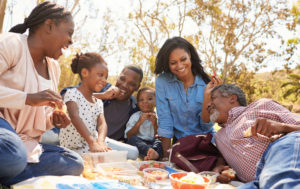 The African American Diabetes Conference is held each November to educate the community about living with the disease, spotting the early signs, and how to avoid it.
The event, organized by the Health Project, aims to educate and empower individuals living with diabetes in Muskegon County through free health screenings, informational workshops and connection with local resources. The screenings and hands-on sessions not only address diabetes, but also several conditions that often accompany diabetes: heart disease, blood pressure, poor nutrition, hypertension, and more.
Mimi Rankin, the Health Project's Community Outreach Coordinator, is one of the main organizers of the conference every year. In her role, she ensures that those in the Muskegon community living with diabetes have control over their disease and are informed on what resources are available.
"We're encouraging everyone to come and be a part of this annual event. Every year, you'll learn something new about diabetes that you never knew before," Rankin said. "It's a wonderful day to meet other people living with diabetes and learn from their experiences."
Find out if you're at risk for diabetes by taking our 7 question test!