Wheels of Mercy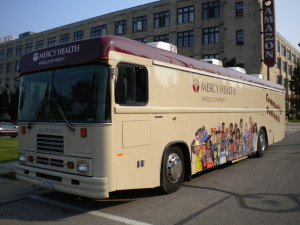 We are taking health care on the road! We provide free health screenings at events, local health fairs, and summer activities. We can help you with a lot from the road, including: health care enrollment, blood pressure checks, diabetes screenings, chronic kidney disease screenings, lung health, HIV/AIDS testing, STD testing, and more. We're always available to answer your health questions.
See where the Wheels of Mercy will take us next: Wheels of Mercy Calendar 2019
If you're interested in having us at your event, contact Mimi Rankin at rankiner@mercyhealth.com or 231-672-3214.