Muskegon Safety Day
Aug 6, 2016
Join us on Saturday, August 6th! Safety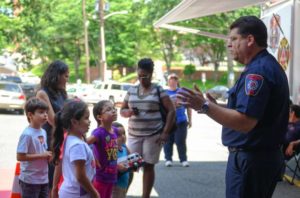 Day is a nonprofit event that will feature education, training & visual aids regarding safety. It's an educational and rewarding event for all ages. The Safety Day Event will have fun demos and training by the Norton Shores Fire Department, Norton Shores Police, Michigan State Police, Red Cross, Muskegon Community Health Project, Muskegon ALI Coalition, Safe Kids, Salomon Self Defense demos and much more.
More information can be found on the event's Eventbrite page.
If you'd like to volunteer, please contact us!