Health Project Hub Re-Entry Program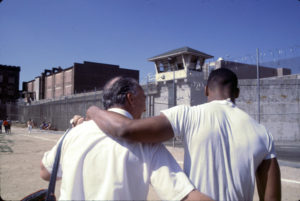 This Health Project Hub program links recently released citizens from the Michigan Department of Corrections to physicians, medical insurance, prescriptions, housing, utility assistance, etc. We help citizens who are released from prison and have lost their connection with a primary care physician or a medical home get re-connected. Community Health Workers are stationed at the Parole Office on a weekly basis to meet the returning citizens to help assist them as they transition back to our community.
If you or a loved one needs help, our Community Health Workers are standing by. For more information, please contact us.